We strive to create eye-catching, visual representations of the clients we serve. Take a look below for a few descriptions of what we do—but don't let that limit what is possible! At Advanced Sign Solutions, we define a "sign" as what draws your eye. It's about visual communication—representing who and what you or your business is.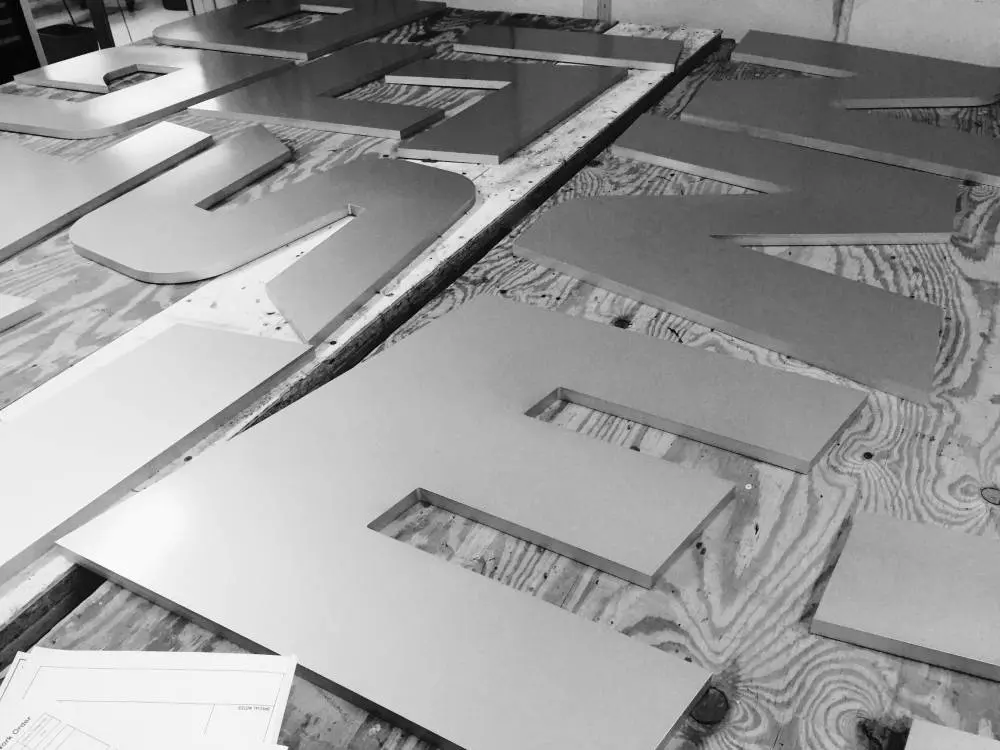 Advanced Sign Solutions
Wayfinding & ADA Compliant Signage
We provide custom manufactured architecural signage for all types of projects.  This includes ADA compliant room identification (Grade II braille) & wayfinding signage for office buildings, schools, healtcare facilities and more.  We work closely with architects, as well as general and specialty contractors to meet signage specifications within Division 10.   If you have a new project where interior signs are needed - we can provide them!    We can even customize graphics and colors to match your interior design style - and we ship nationwide.  
Advanced Sign Solutions
3D Signs, Letters, and Logos
A sign represents YOUR image. What better way to do so than to reflect the quality and craftsmanship that a custom routed sign can provide? Providing "dimension" to a sign—routed or lasered sinage signs can combine multiple materials, raised lettering and a variety of finished effects—but ultimately it communicates the type of quality and care that you want your customers to associate with you.  Whether you are looking for an entrance sign welcoming visitors to a neighborhood or homeowners association; acrylic letters or logo for a business lobby or just an amazing dimensional sign — we can make it happen. Check out our examples to get some ideas today!
Advanced Sign Solutions
Monuments, Directionals & Street Signs
Custom entrance and directional signage for commercial developments, residential neighborhoods or apartments, schools or medical facilities, and beyond!   How do you welcome your clients or visitors and get them where they need to go?  Whether a new entrance sign, or custom street signs, we can help!  We also provide all DOT approved traffic signage.
Advanced Sign Solutions
Building Letters, Logos & Cast Bronze Plaques
Dimensional building letters can add a clean look to any locations.  Whether illuminated or non-illuminated,  custom building letters can be an effective means to differentiate your business from others.  Showcasing who you are—day or night—separates you from the competition.   These avenues allow for a variety of looks in how a business is marketed.  In addition, we provide custom cast aluminum and bronze plaques for those commemorative locations and special ceremonies.  
Advanced Sign Solutions
Custom Digital Prints & Wall Graphics
Need a flexible way to communicate your message?  You've come to the right place.  We can produce a number of products and can apply them to a variety of surfaces, which can be an extremely effective way to enhance your interior, advertise your project or business.  Not sure if we can print it?  Just ask!  We are more than happy to help determine the best way to meet your specific needs.  Let us know what you need and we'll work to provide it! 
Advanced Sign Solutions
Heavy Duty Banners
Banners can provide quick, cost-effective advertising. A banner may be temporary—suitable for indoor or outdoor use—or it may be designed for the long-term. Either way, banners can be an incredibly effective means of communication to compliment your overall marketing strategy. 
Advanced Sign Solutions
Vehicle Wraps & Graphics
Vehicle graphics are one of the most effective means to help communicate your message. They help communicate to a  broad audience through something that must be done anyway— just drive! Give us a call, and let us help get your message seen no matter where you may travel.